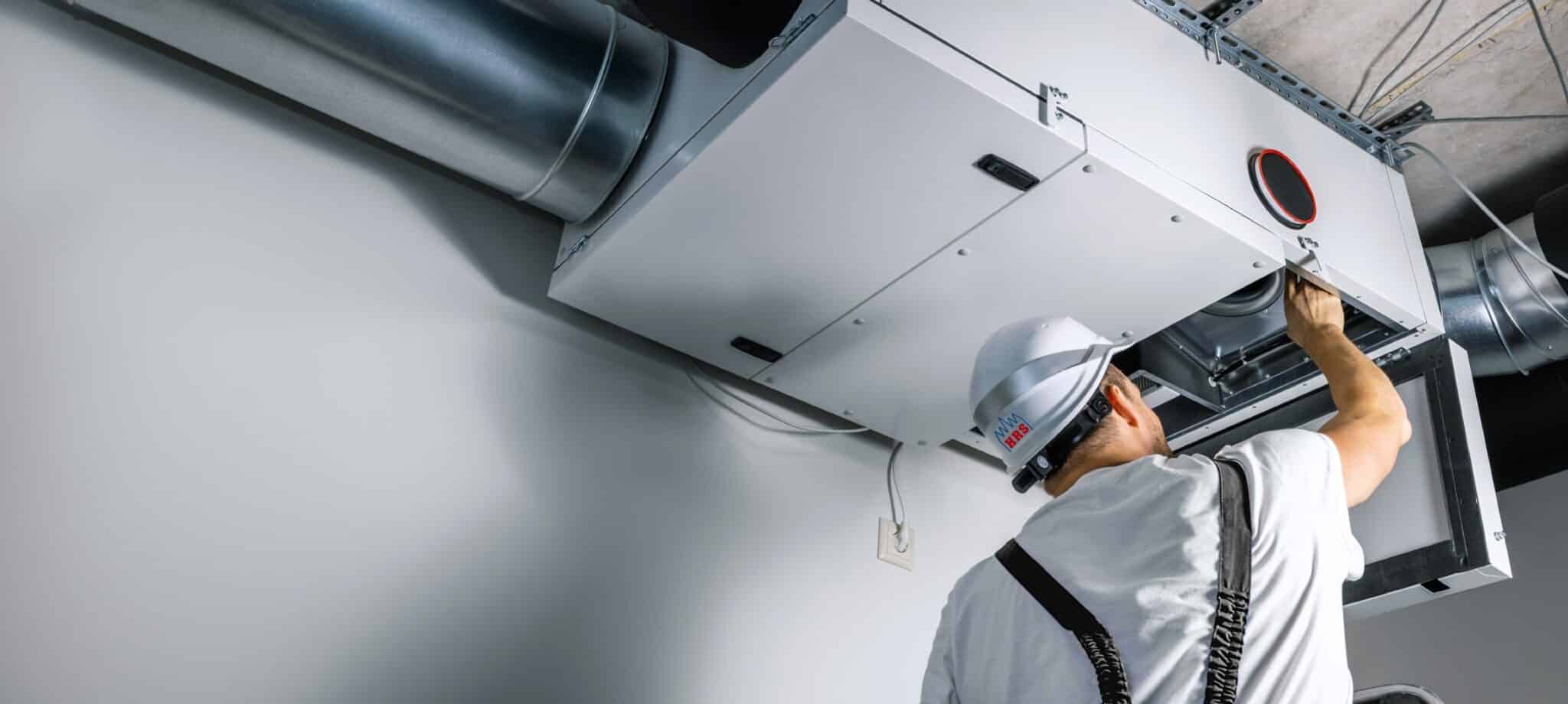 Ventilation service of installations
A ventilation service agreement is a good investment for all types of industrial companies with a ventilation system. HRS Luftteknik offers ventilation service for all types of companies on both new - and old installations.
Preventive maintenance work
Operating and damage control costs can be significantly reduced by carrying out preventive maintenance work, where even unnecessary downtime becomes negligible. It is therefore important that a ventilation system is serviced when it is fully assembled.
If you don't service your equipment regularly, you can run the risk of faults and damage, which can result in high energy bills and unnecessary repair bills, for example. In the worst case, you could risk the release of hazardous substances from production.
Advantages of ventilation service
There are several advantages to entering into a ventilation service agreement with HRS. All our service agreements are tailored to the customer's installation and needs. Some of the benefits include:
The ventilation system is always maintained.
The plant uses minimum energy.
The plant is ensured an optimal operation.
The workplace has a constantly good indoor climate.
For many years we have been providing tailor-made ventilation solutions with ventilation services to high-tech companies, public institutions, sports halls, etc.
Ventilation Technician
At HRS, all ventilation technicians are trained with good experience and knowledge. We place great emphasis on continuing education and customer care, so you can be sure that your ventilation technician has the right skills to perform professional ventilation service on your facility.
CLAUS JENSEN
ANDERS D. SØRENSEN
Service Coordinator / Novo
Service Coordinator