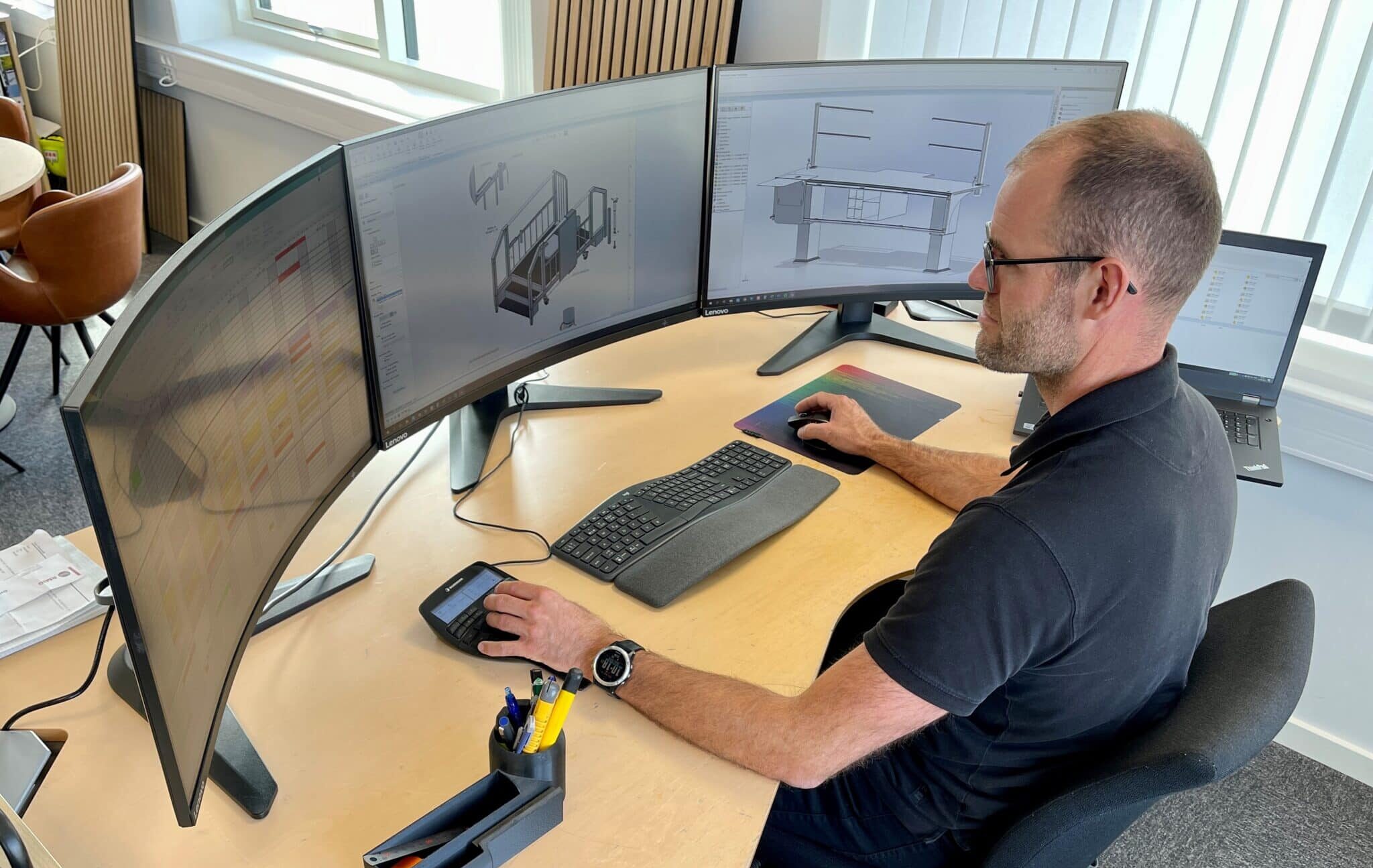 Skilled mechanical engineers for HRS Innovation
Do you dream of working in a company where employees are considered the most important asset? Then you might be the one we are looking for...
We are looking for skilled mechanical engineers for the Innovation Department in Kalundborg.
You will work with:
Design/construction of special machines and their accessories.
Dialogue with the customer when specifying projects.
Collaboration with our CNC and forging shop when parts are to be manufactured.
Running-in of machines by the customer.
Documentation, including CE marking.
We expect you to have:
In-depth knowledge of 3D design.
Flair for technical PC programs, and a good mechanical engineering understanding.
A craft background in metal, or a background as a mechanical engineer or similar.
Desire to also work with CE marking and documentation.
Care and flexibility built in, and able to operate in an informal and flat organisation.
A good drive, and thrive with a versatile everyday life in a company with a lot of opportunities.
HRS Innovation Kalundborg A/S employs approximately 50 people.
OUR PEOPLE ARE OUR MOST IMPORTANT ASSET - AND OUR SUCCESS IS DOWN TO THEM
When you join HRS, you'll be playing on a team with top professional colleagues who are highly skilled. Service and good close customer dialogue are a big part of our daily work, and therefore it is important for us that you are good at interacting with people.
Without our people, HRS is just walls, furniture and machines. It's you and your colleagues who create the special HRS spirit that permeates the entire Group. We recognise you as an employee and we share the profits with each other. We do this because together we have contributed to the success of the company.
DAILY LIFE AT HRS
You will be assigned to one department, where you will have your daily routine. We have an incredibly flat organisation with a management that is close to you - and therefore there is a short way to the top. Once a year we meet across the whole group for an annual company party.
Your job satisfaction is important to us, and we are committed to training and professional development. That's why we look favourably on your desire to develop.
ONBOARDING - YOUR FIRST TIME WITH US
It's important that you get off to a good start in your new job. That's why you'll be paired with a colleague, a coxswain, who will introduce you to others in the office, show you around the house and make sure you feel comfortable. We also have a series of tutorials for several of our professional groups that you'll need to go through in the first period, to ensure you're well equipped to do the tasks you're hired for.
Of course, you'll get an employee handbook with all the relevant information, and then you'll get internal newsletters twice a year to delve even deeper into what's happening in HRS across departments.
BE PART OF THE TEAM
Can you see yourself in HRS? Then you are of course very welcome to send us an application. Who you are as a person matters most to us, so you should definitely leave us a motivated application, even if you don't have a long and checked CV.
If you have any questions, please contact Jørgen Larsen at 40 21 27 33.
If you can see yourself in the role of 3D Design Engineer in HRS Kalundborg Innovation, please send your application and CV via the form below or by email to Jørgen at jola@hrs.as.
We invite interviews on a regular basis, so apply today rather than tomorrow. We look forward to hearing from you.
Send application
If you wish to send your application, please fill in the form here